Bruce has had a career-long passion for working with teams to build successful business magazines, trade shows and associated web sites.
Bruce has 30 years of business-to-business and business-to-consumer experience in development, management, marketing and direct sales for publications, trade shows, conferences and web sites. Strong skills in communications, surveys, market assessments, product positioning, new launches, acquisitions, and leading teams to exceed the expectations of the customer. Among his accomplishments, he has led several teams in the successful launch of new business magazines and trade shows and has esablished a reputation for increasing magazine performance and profitability.
---
Dave Jackson began a career in publishing and trade show management almost forty years ago as publisher of the commercial fishing trade journal, National Fisherman and as president of the associated trade show, Fish Expo. He has worked in a wide variety of trade shows over his career, specializing in maritime expositions and for the most recent several years serving McNabb Marketing Resources as an organizer of USA pavilions in European trade shows. He is a graduate of Brown University and enjoys sailing small boats.
---
Jon Cole, Sales and Media Development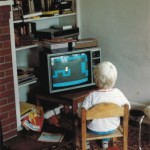 Jon comes to McNabb Marketing Resources having served as a webmaster at Navigator Publishing LLC, based in Portland, Maine, for two years.  He adds a web and tech-savvy dimension to the McNabb Team.  His current responsibilities include two websites and exhibit sales for several exhibitions that McNabb represents.
---
Kristen Bifulco, Sales Associate
Kristy comes to McNabb with a unique background in hospitality and sales.
---
Leslie Curtis, Operations & Database Manager
Leslie serves as manager of day to day operations at McNabb Marketing. Her work includes: information maitenance of the Marine Electronics Journal website and MEJ Buyers' Guide, subscription coordination, and tradeshow representation.
Leslie has over 14 years of publishing experience in cartography, newspapers, magazines, and books. With a keen eye for detail, she has proofread maps, ad copy, and manuscripts. Her earlier career was spent in the North Maine Woods, both as a registered Boy Scout and a state park employee.
---
Jim Fullilove, Editor
Brokering a better understanding and appreciation of often complex technologies is what makes Jim tick. Presenting technical concepts in terms that both engineers and laymen can understand is the key. He successfully applied this formula for over three decades as senior editor of international trade journals, including Marine Electronics Journal, National Fisherman and Engineering News-Record. Jim has provided business-oriented custom publishing services through his company, The Media Group, for the past 10 years.
---
Kelly Williams, Graphic Designer
Kelly has nearly 20 years of design and marketing experience working with publications, retail organizations, trade shows and conferences. Clean, attractive design that meets the needs of the client and appeals to the intended audience is the primary goal of her designs. She is the Art Director for several trade associations, creating identities, designing their association materials, conference brochures and publications.